Discounted rates for 1 bedroom apartments, 2 bedroom apartments and 1 bedroom ocean view apartments have been negotiated at the Mantra Mooloolaba Beach property for attendees of MMND ITRO 2018.
To view the rates and book your preferred room, visit the web site mantrahotels.com. Enter the destination of Mooloolaba and hotel of Mantra Mooloolaba Beach. Select your Arrival and Departure dates, then enter the promo code MRPC18 (as shown below).
Note: The discounted rates are only for 1-15 February 2018. 
www.mghotels.com.au and or www.mantrahotels.com
This will bring you to this page: 

- Enter Mooloolaba in Destination
- Select Mantra Mooloolaba Beach in Hotel, resort or apartment
- Input your arrival and departure dates
- Click Search 
This will bring you to this page: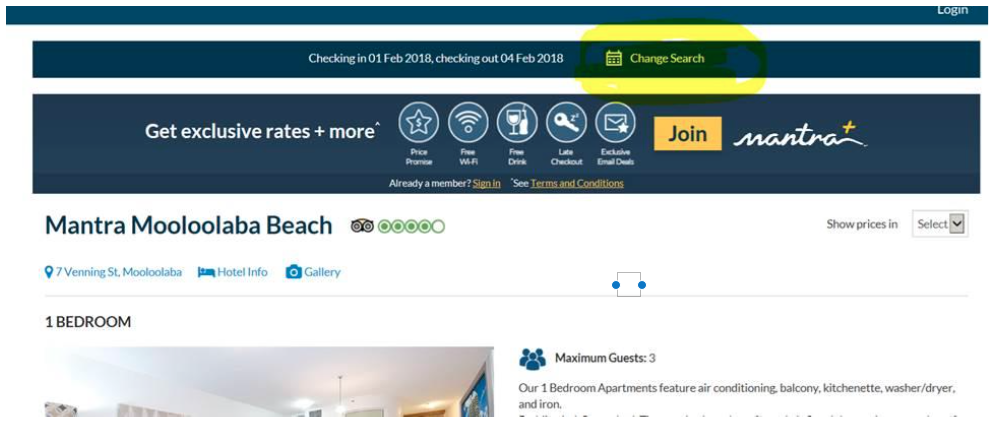 Click on the Change Search (highlighted in Yellow above)

Enter promo code MRPC18 into box - Highlighted in yellow above:
*** YOU MUST FOLLOW THIS STEP TO SHOW THE SPECIAL RATES