Add to Calendar
20180206T0001
20180211T2359
MMND-ITRO 2018
  Distinguished Professor Anatoly Rozenfeld, PhD   Doctor Josh Yamada, MD   Continuing our series of biennial meetings, the Micro-Mini & Nano Dosimetry (MMND) workshop (6th - 8...
https://mmnditro2018.com/
Mantra Mooloolaba Beach, 7 Venning St, Mooloolaba QLD 4557, Australia
MMND-ITRO 2018
kford@uow.edu.au
Welcome
 

Distinguished Professor

Anatoly Rozenfeld, PhD

 

Doctor

Josh Yamada, MD
Continuing our series of biennial meetings, the Micro-Mini & Nano Dosimetry (MMND) workshop (6th - 8th February) brings together both international and Australian radiation oncologists, medical physicists, radiation scientists and nanomedicine experts to discuss advancement in radiation oncology modalities and radiation dosimetry technologies for quality assurance in radiation therapy, radiobiological optimisation of treatments, and other relevant technologies, to further improve clinical outcomes of radiation therapy. 
For the first time in the history of the MMND workshop series, we will be holding a special "Brachytherapy Day". This will be led by Dr Michael Zelefsky, Memorial Sloan Kettering Cancer Center (MSKCC), New York.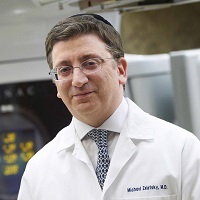 Dr Michael Zelefsky, MSKCC, New York
Innovative Technologies in Radiation Oncology (ITRO) is devoted to clinical implementation of new technologies in X-ray therapy, brachytherapy and particle therapy.  A special focus of ITRO 2018, to be held on the 10th to 11th February, will be Integrating Biology and Technology (Immunotherapy and SBRT, Hypofractination and Particle Therapy, SRS, Integration of multiparametric MRI into Radiotherapy and other approaches on the way to personalised treatments).  
Mantra Mooloolaba Beach
Located on Queensland's Sunshine Coast, the Mantra Mooloolaba Beach is the perfect location to explore the beautiful surroundings the region has to offer. From the Sunshine Coast Hinterland, featuring the picturesque Glass House Mountains, to the more than 20 kilometers of coastline from Noosa to Caloundra, the Sunshine Coast provides a suitable getaway for everyone.
Mantra Mooloolaba Beach, 7 Venning St, Mooloolaba QLD 4557, Australia
Important Dates
28th of November, 2017 **Extended Deadline
Call for abstracts and 4 page manuscripts closes
30th of November, 2017 **Extended Deadline
Abstracts assigned to reviewers
9th of December, 2017
Notifications of abstract acceptance released
16th of December, 2017
Scientific program released
20th of December, 2017 **Extended Deadline
Earlybird registration closes
6th - 8th of February, 2018
Micro-Mini & Nano Dosimetry Workshop
10th - 1th of February, 2018
Innovative Technologies in Radiation Oncology Workshop